Buying A Used Car in New Brunswick, NB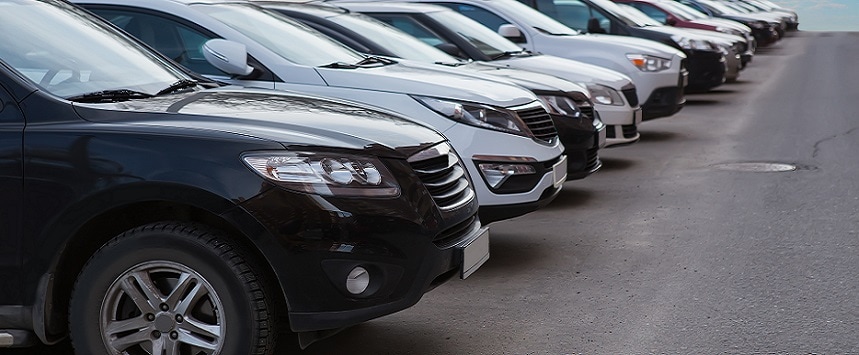 Buying A Used Car in Moncton
At Subaru of Moncton, we want your used car buying experience to be as seamless, effortless, and enjoyable as possible.  That is why we have created a step by step guide to help you get the most value out of your next used vehicle purchase in New Brunswick.
Step 1: Things to Know Before Buying a Used Car
Before you start looking for your new vehicle, you need to think about a few things. When shopping for a used car, you should know the sort of vehicle you want; this will allow you to narrow down the infinite number of possibilities that the used car market provides. You will also want to develop a financial plan, or a budget, for your next investment. We can assist you with financing your next vehicle. Through our Steele Advantage Financing program, we will find the best options for you.
If you currently have a vehicle that you will not need after the purchase, consider a trade-in. The trade-in quote can be factored into your used car budget and applied as a credit towards your purchase. However, it's generally a good idea to determine the value of your trade-in before the deal so that you can have an approximate understanding of how much the vehicle is worth.

Step 2: Car Research
There are many options to choose from within the new and used car markets. Buying a used car is a great way to get a vehicle for much cheaper than a new vehicle. Once you know which types of vehicles you would like to purchase, do more research to find the best models for you among those categories.
As a part of your research, read the reviews and information that current owners of the vehicles provide. This information can give you great insights into what to expect from the vehicles you would like to buy. Subaru of Moncton offers the additional steps needed to assist you through the process.
Step 3: Used Car Inspection
If you are interested in more than one car, you will need to repeat this step. An inspection is one of the essential phases in the used vehicle purchase process. If you are not mechanically inclined, we recommend that you bring someone with you throughout your inspections.
During the used car inspection, you will want to inspect the vehicle's overall condition, then the conditions of its mechanical components. First, check the vehicle's body for scratches, dents, misaligned body panels, and mismatched paint. After you have examined the vehicle's body, ask to take it for a test drive so that you can see how it runs.
Step 4: Purchasing
There is a couple of ways to purchase a vehicle. Ask the seller of the used vehicle what ways are acceptable to get paid for the vehicle. If possible, this is the time for you to negotiate a better deal. Buying a used car is a great way to save money and avoid depreciation. At Subaru of Moncton, we provide some easy steps to help you through the car buying process.
Step 5: Used Car Registration
After you have purchased your vehicle, you will need to insure and register the car to your name. You will need to sign multiple forms and pieces of paperwork before driving off with your new vehicle. Contact us if you would like help when finding your next used car.
Step 6: Drive
The best part is the part where you get to drive your new vehicle off of the lot. Enjoy the feelings and experiences that a new vehicle has to provide to you. Your paperwork is completed, and you now have the vehicle that you wanted.
We Can Help
We have a variety of used vehicles for sale at our dealership and provide excellent financing through the Steele Advantage Financing program. Consider bringing a vehicle as a trade-in so that you can receive some extra money towards your purchase. We want to get you into a vehicle that you will truly enjoy.
Hours
Monday

8:30am - 6:00pm

Tuesday

8:30am - 6:00pm

Wednesday

8:30am - 6:00pm

Thursday

8:30am - 6:00pm

Friday

8:30am - 6:00pm

Saturday

9:00am - 3:00pm

Sunday

Closed
Make an Inquiry
* Indicates a required field