Platinum Shield Protection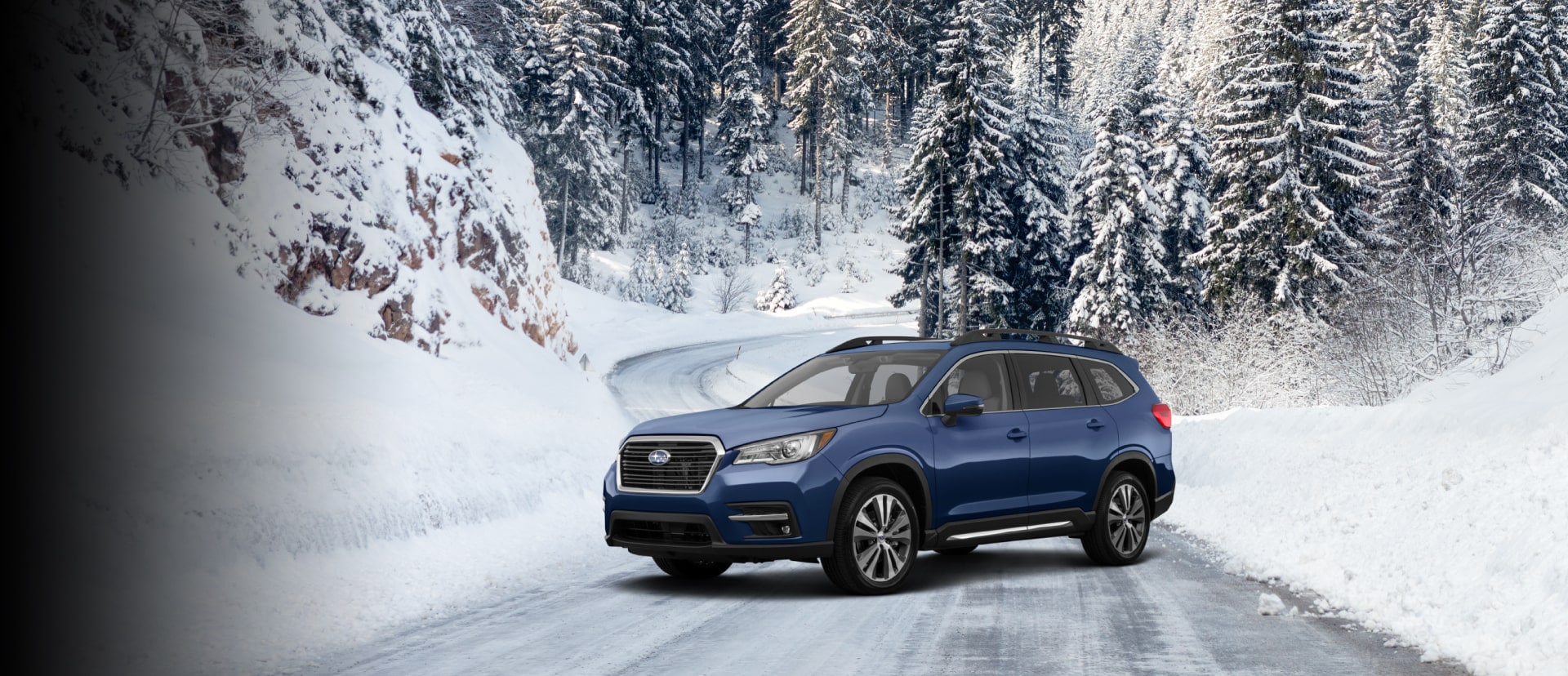 Keep your vehicle looking and feeling like new
Your new vehicle has to battle the wear and tear of our harsh Canadian climate. Strong UV rays, extreme heat or cold, snow and ice, rain and humidity, road salt, and pollutants can harm your car's beauty and its functions.
Platinum Shield's market-leading technologies will defend your vehicle or RV's exterior and interior against harsh conditions.
MECHANICAL BREAKDOWN PROTECTION
Get to where you want to be, worry-free!
Vehicles today are built with thousands of specialized parts and hi-tech components. With the cost of repairs increasing an average of 5% per year, an expensive repair can put a strain on your financial health. Most manufacturer plans tend to cover the period of your vehicle's life when things don't break, and most often it's not until after the manufacturer's warranty period has expired that things start to go wrong.
A First Canadian Protection Plan (FCPP) can guard you against unplanned repair expenses
Benefits Include:
Coverage in Canada and the continental United States.
Repair costs paid quickly and directly to the repair facility.
Transferable Coverage if you sell your car to another individual.
Low deductibles – your choice of $100 or $200 deductible, reduced by $50 if repair is carried out by the selling dealer. If the same component fails again, no deductible will be charged for its repair or replacement.
Optional Coverage:
With our optional Guarantee Price Rebate (GPR) or Experience Based Refund (EBR) plan, you can apply for a rebate of your premium, up to $2,000, at the end of your plan's term if no mechanical or other benefit claims were made on that plan.
The original plan holder must still be the registered owner of the vehicle at the time of rebate application.
INTERIOR PROTECTION
A driver's spilled coffee or a child's sloppy snack are mishaps you can almost always expect for your car or RV's interior, but what about bigger messes and more unexpected mishaps? A cut from a hockey skate, or a tear from a forgotten object in your pocket? An accidental spray that stains your headliner? With Platinum Shield Interior Protection, you can get:
Fabric Protection: 
An invisible barrier that prevents liquids from soaking in and ensures easy clean-up of spills. It penetrates individual fibres in the fabric to repel moisture and dirt and prevent permanent staining while allowing the treated fabric to breathe. This treatment won't change the colour or texture of the fabric or leave a residual odour.
Leather/Vinyl Protection: 
A penetrating conditioner that protects against cracking and hardening of leather or vinyl by locking in essential oils and pigments and screening against the sun's powerful UV rays. The flat satin finish of a protected dashboard eliminates glare and reduces dust.
Rip, Tear or Burn Guarantee: 
An upgrade that guarantees against perforation due to accidental rips, tears or burns. It requires either Fabric or Leather/Vinyl Protection.
PAINT PROTECTION
The sun's powerful UV rays will cause your vehicle or RV's paint to fade and the clear-coat finish on your vehicle or RV's painted surface is uneven, allowing dirt, salt, pollutants, and moisture to get trapped. This can dull your vehicle or RV's finish, ruin its look, and affect its resale value.
Platinum Shield Paint Protection is a long-lasting sealant that enhances the paint's clear coating. It protects the paint from fading by reflecting UV rays and its durable finish leaves the surface significantly smoother with no need for waxing.
An Environmental Paint Guarantee upgrade is available for vehicle plans which also protects against damage caused by acid rain, tree sap, and bird droppings.
RUST PROTECTION
Vehicles have many hard-to-reach crevices where moisture and dirt collect, creating ideal conditions for rust. Once it gets going, rust can adversely affect how your car performs and shorten its life. Platinum Shield offers two choices for holding rust at bay:
Rust Inhibitor Spray: 
A synthetic waterproof product that is sprayed into inner cavities and crevices. It bonds to metal, so it will not drip or runoff. Since it is applied between the exterior and interior panels via existing holes in the doors, no drilling is required. This one-time application extends the life of your car. Guarantees against rust perforation that occurs from the inside out.
Corrosion Control Module: 
A new environmental approach to winning the war on rust. It consists of a microprocessor that generates a repetitive pulsing surface current which reduces the oxidation of metal. The current is distributed to both sides of the car's sheet metal panels, including the floorboards and above the window line. Areas that conventional products cannot reach, such as the roof and inseams, are also protected with this method. Guarantees against rust perforation that occurs from the inside out.
If you've also purchased Platinum Shield Protection, an Environmental Surface Rust Guarantee is available as an upgrade for either of the rust protection methods above. It guarantees you against rust from the inside out or the outside in, as well as against surface rust formation.
UNDERCOAT PROTECTION
Canadian roads and weather conditions are hard on your vehicle. Deep puddles, uneven pavement, loose gravel, and road salt can all shorten the life of your vehicle's undercarriage.
Undercoat Protection is specially formulated to preserve a car's most vulnerable, high-impact areas. It seals out moisture and protects against road salt. Because of its pliability, it won't crack, peel or chip.
PLATINUM SECURITY PROTECTION
Thieves avoid vehicles with the Platinum Security Protection because it increases the likelihood of getting caught, makes the vehicle harder to sell, and makes the parts less profitable to chop-shops. Unlike other theft deterrents, there is no monitoring fee and protection cannot be disarmed, disabled or disconnected. Coverage is renewable for a subsequent term, and transferable if you sell your vehicle. Coverage varies by province and vehicle type. Please speak to your dealer for program information.
Warning Decal
Visible warning decals on the driver and front passenger windows identify the vehicle as being registered with a national theft prevention company and warn thieves that the vehicle's key components are marked. A professional thief will pass on a marked vehicle and focus instead on an unmarked one.
ID Code
A non-removable, police traceable identification code is permanently etched on all the major glass of your vehicle or imprinted onto selected body panels of your vehicle. The identification code is registered into a national database that is cross-referenced to the manufacturer's Vehicle Identification Number (VIN), the selling dealership, and the vehicle's owner.
Theft Recovery
Platinum Security Protection also aids in recovering stolen vehicles and assists you with related expenses.
If the system fails to prevent theft and your vehicle is deemed a total loss, you will receive up to $5,000 towards a replacement vehicle at the selling dealer as well as a rental vehicle and/or accommodation reimbursement if the vehicle was more than 150km from home at the time of theft.
If your vehicle is stolen and recovered, you will still receive up to $1,000 towards comprehensive deductive for the repair of damages and up to $1,000 towards your home insurance deductible if you claim for property stolen from your recovered vehicle.
PLATINUM KEY & REMOTE PROTECTION
An easy solution to lost, stolen and damaged keys and remotes.
Most vehicles today come with technologically advanced keys and remotes, and the cost to repair or replace and reprogram them can be unexpectedly steep.
Platinum Key & Remote Exchange provides up to 5 years of coverage for the costs associated with:
Deprogramming your previous key or remote
Purchasing your new/refurbished key or remote
Reprogramming your new key or remote
Delivering your new key or remote
Platinum Key & Remote Protection comes with a 30-day money-back guarantee (less any claims paid). Coverage is transferable if you sell your vehicle, and there are no deductibles for exchanges of OEM keys or remotes (a $50 deductible applies for exchanges of non-OEM keys or remotes). Platinum Key & Remote Protection is available for both new and used vehicles.
Platinum Key Protection
PLATINUM TIRE & RIM PROTECTION
Protect your tires and wheels from road hazards.
Over the course of their life, your tires will take a beating. Unfortunately, road hazards such as debris from other vehicles, nails and screws, fallen rocks, or broken glass can cause damage that prevents your tire or rim from even holding air.
Platinum Tire & Rim Protection provides up to 5 years of coverage for damage caused by road hazards, including:
Damaged tire or rim repair (including mounting, balancing, and installation costs as well as any taxes or levies)
Damaged tire or rim replacement if repairs cannot be done
Tire change or towing assistance
Coverage applies to both original and replacement tires. Coverage is not prorated, is transferable, and there are no deductibles. Platinum Tire & Rim Protection is available for both new and used vehicles.
Platinum Tire Protection