Subaru Technologies in Dieppe, New Brunswick
From colour, budget, and safety, shopping for a car involves weighing numerous options. However, at our dealership, we strive to make the car purchasing process enjoyable and rewarding. That's why at Subaru of Moncton, we provide you with a wide range of Subaru models to cater to all your needs. Because we understand our customers, we have been the preferred Subaru dealership in Dieppe, New Brunswick, and the surrounding areas of Moncton, Shediac, Bathurst, Amherst, and Riverview for many years.
Subaru Technology
Over the years, Subaru has earned a rally reputation given its ruggedness and performance prowess. However, because of the changing consumer dynamics, the Subaru brand has changed its business model to cater to various drivers' needs. The brand is embracing this change by relying on the technologies below to enhance safety, comfort, and convenience.
Subaru Global Platform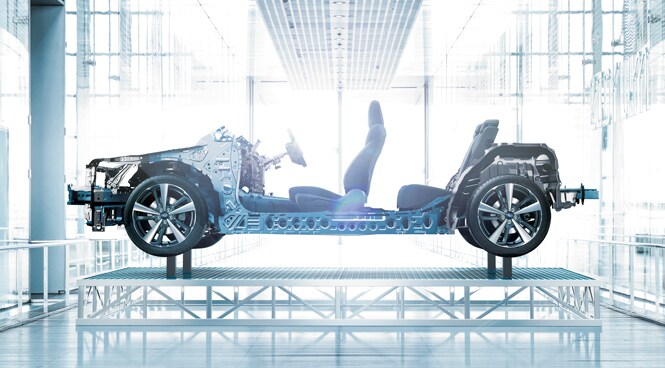 For over 50 years since its inception, Subaru has been at the forefront in advocating for automotive safety. In tandem with this, the Subaru brand raised the bar by the Subaru Global Platform's invention, whose objective is to maintain straight-line stability, boost cabin quietness, and increase the ride's comfort.
Subaru Boxer Engine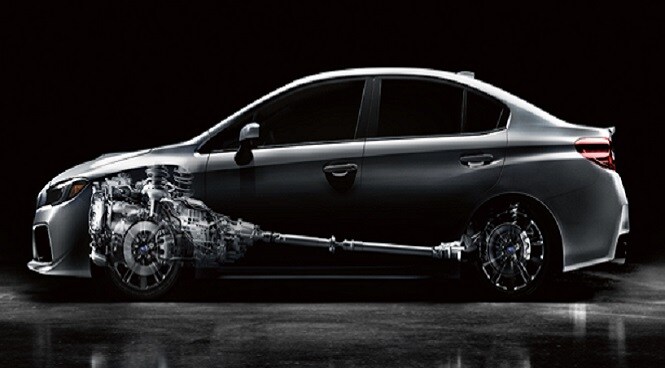 The legendary, world-famous Subaru Boxer engine, powering all vehicles in the Subaru lineup, has a horizontally opposed design to lower gravity, facilitating sharper handling, smooth acceleration, and excellent cornering, and outstanding road stability. The Subaru Boxer is available in different options, including 4-cylinder and 6-cylinder engines, which can be optioned to be naturally aspirated or turbocharged.
Subaru PZEV Technology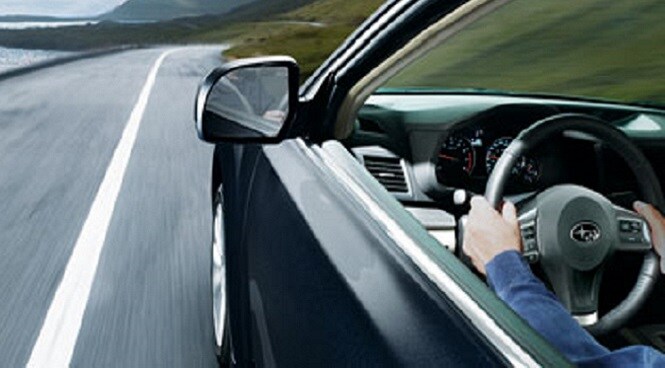 PZEV, an acronym for Partial Zero Emission Vehicle, is a Subaru technology to reduce smog-forming emissions. This carbon footprint-reducing technology is made possible by modifying the following components:
Catalytic converters
Fuel injectors
Engine control module (ECM)
Dual-filtration air-intake system
With this technology, drivers are gentler to the environment without necessarily sacrificing performance.
SI-DRIVE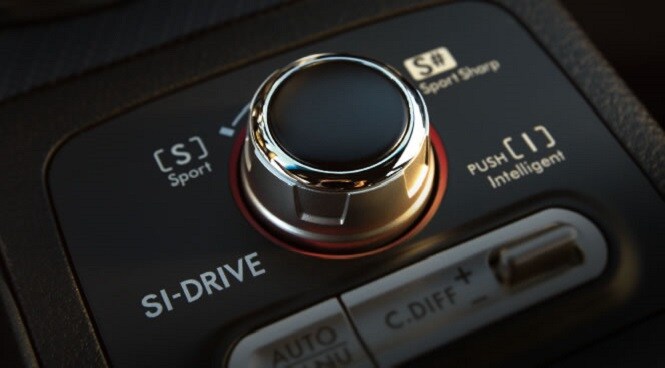 The Subaru Intelligent Drive is an engine management system that allows drivers to select different driving modes to suit varying weather conditions and driving styles.
Symmetrical AWD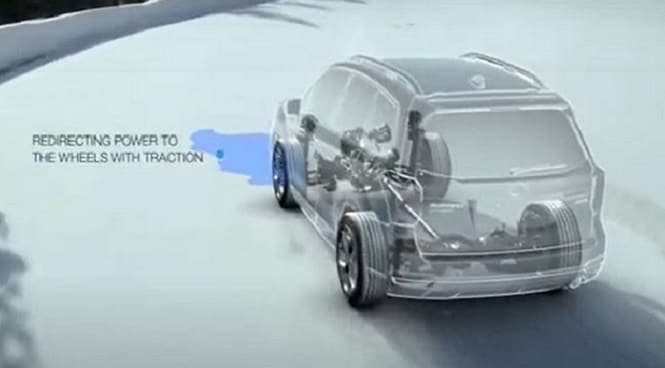 For over 40 years, the Subaru's symmetrical AWD has undergone evolution to handle all-weather road conditions. The symmetrical AWD sends power to all wheels, providing more grip, which improves handling both on-road and off-road.
X-MODE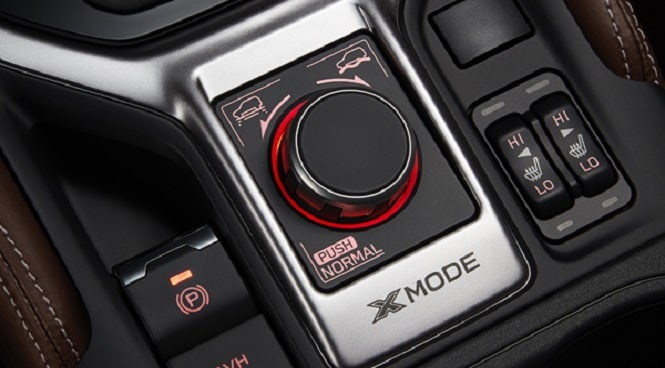 Coupled with the symmetrical AWD, X-MODE suits daring drivers to venture into less-travelled roads. Be it a muddy or slippery road, the X-MODE will see you through it. The X-MODE complements the Hill Descent Control feature to enable the driver to make it through tricky situations, such as steep inclines and uneven road surfaces.
CVT Transmission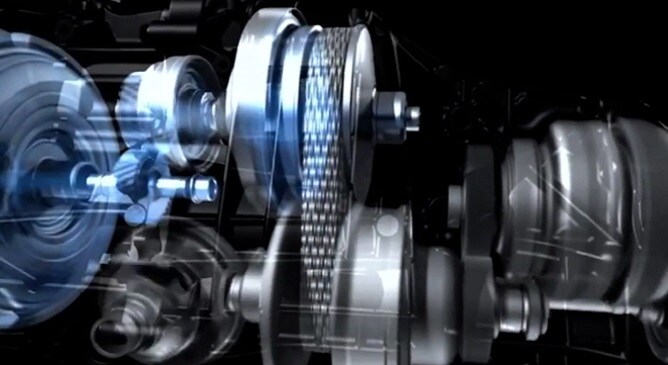 A continuously variable transmission uses a belt, chain, and pulleys to transfer the engine's power to the wheels. Subaru prefers the CVT because it provides smooth acceleration, fuel economy, and eco-friendliness.
Vehicle Dynamics Control (VDC)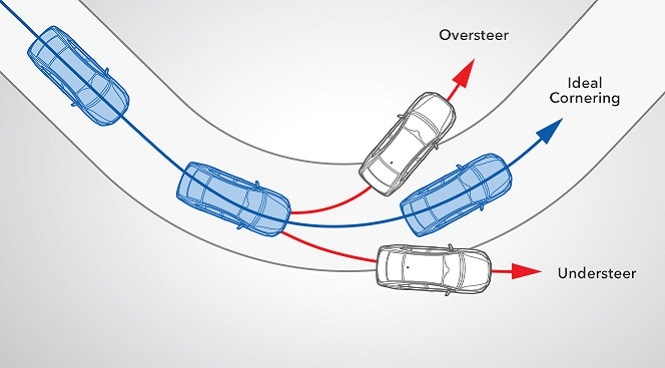 The VDC is a staggered form of electronic stability control that utilizes a couple of sensors to monitor steering wheel position, wheel speed, yaw rate, and lateral acceleration to determine if the car is moving in the intended direction. If not, the vehicle will try to correct the situation by using numerous active safety corrective procedures.
Advanced Frame Design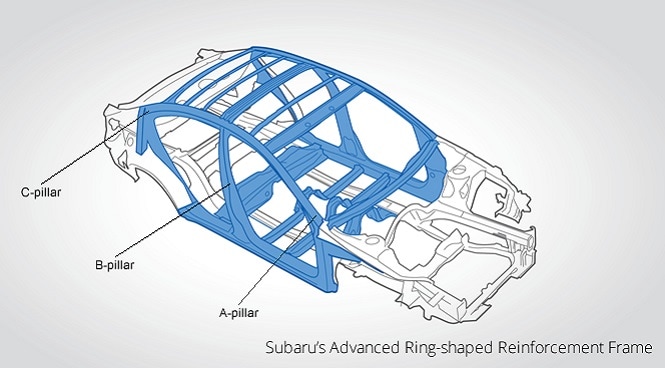 It's an ultra-rigid frame built to handle different driving dynamics and protect occupants in a crash situation.
Subaru DriverFocus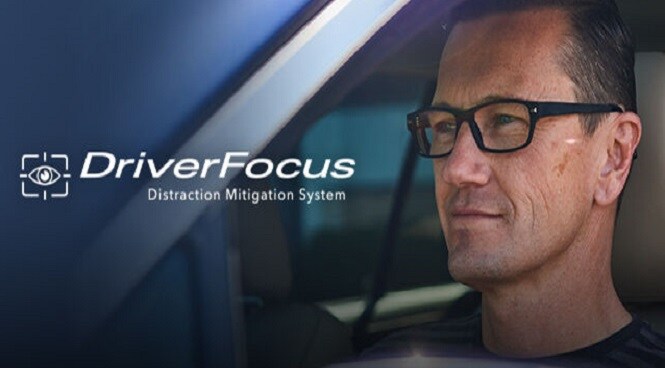 This recent breakthrough technology in Subaru helps avert one of the leading causes of accidents: distracted driving. The system uses a front-mounted camera aptly angled to monitor the driver's face to detect fatigue and distraction. If this is happening, the system prompts visual and audio alerts to the driver.
Subaru EyeSight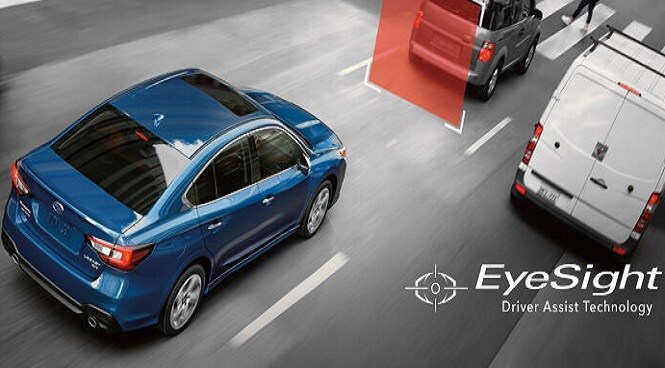 This advanced Subaru's driver-assist technology acts as a second eye for the driver. It warns you and sometimes assists you to react in case of danger. Utilizing two cameras to monitor activities while you are driving, Subaru's EyeSight® provides preventive assistance using the below technologies:
Adaptive Cruise Control
Pre-collision Braking
Lane-departure Warning
Pre-collision Throttle Management
Rear/Side Vehicle Detection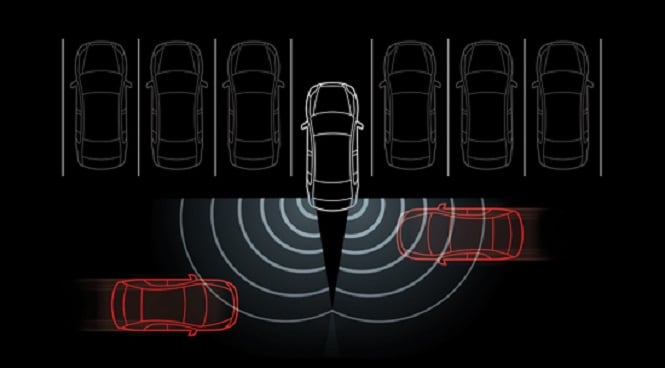 The Subaru Rear/Side Vehicle Detection (SRVD) system provides an added layer of safety in Subaru by utilizing features like Blind-spot monitoring, Rear Cross-traffic Alert, and Lane-change Assist in preventing accidents.
High-Performance Suspension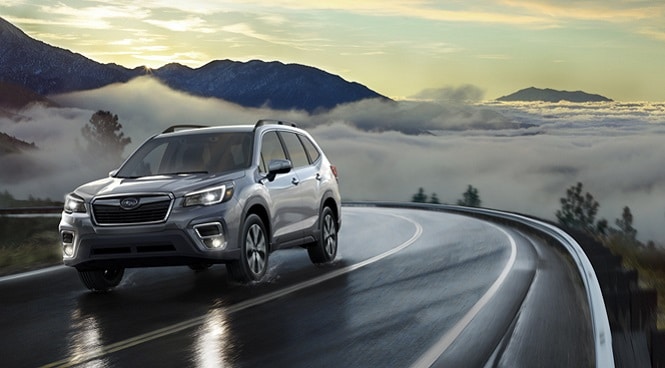 It's a high-rigid independent suspension developed with comfort, control, and handling in mind. The system ensures that the wheels are firmly grounded on the road to optimize performance, enhance ride quality, and maintain control everywhere and every time.
Schedule an Appointment
Do you want to find out more regarding Subaru technology? Please contact us for more information. Better yet, you can visit us to explore our wide range of new and used Subaru inventory. You will find out more about us by visiting us as we also get to know you in person. Contact us to schedule an appointment to experience those great features for yourself and see why many people choose Subaru vehicles.