2022 Subaru Legacy vs. 2022 Kia K5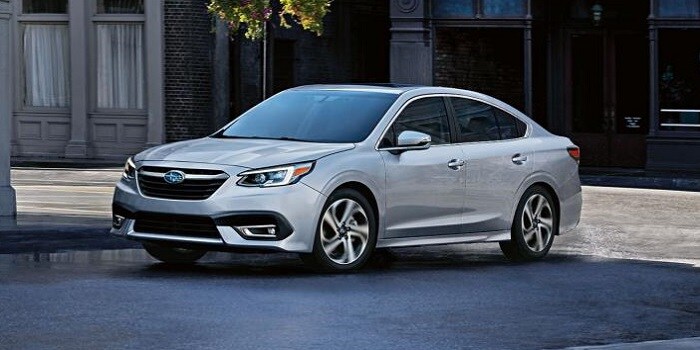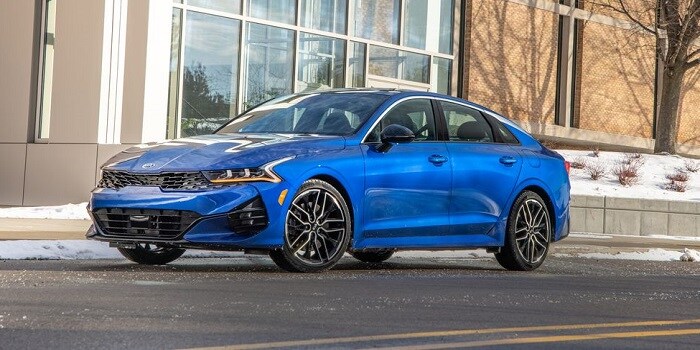 2022 Subaru Legacy vs. 2022 Kia K5 in Dieppe, New Brunswick
The battle between the sedan market it's starting to heat up; some manufacturers continue to push the envelope engineering and design while others have left a segment altogether. Two vehicles that have continued to attract the attention of automotive consumers are the 2022 Subaru Legacy in 2022 Kia K5. These two top-tier all-wheel drive sedans offer a wide range of technology and performance features that consumers have come to love. We believe that it only makes sense to put these two heavyweights head to head and determine which one comes out on top.
At Subaru of Moncton, we are proud to offer the best of Japanese engineering. Our Subaru lineup includes models such as the Ascent, Crosstrek, Forester, Impreza, Legacy, and Outback. Please browse our new vehicle inventory online or in-store and find the perfect Subaru of your dreams. It's also never been easier to get behind the wheel of a new Subaru; our finance centre is standing by to bring you the financing you need. So, whether you want to lease, finance, or purchase, they will help you through the entire process.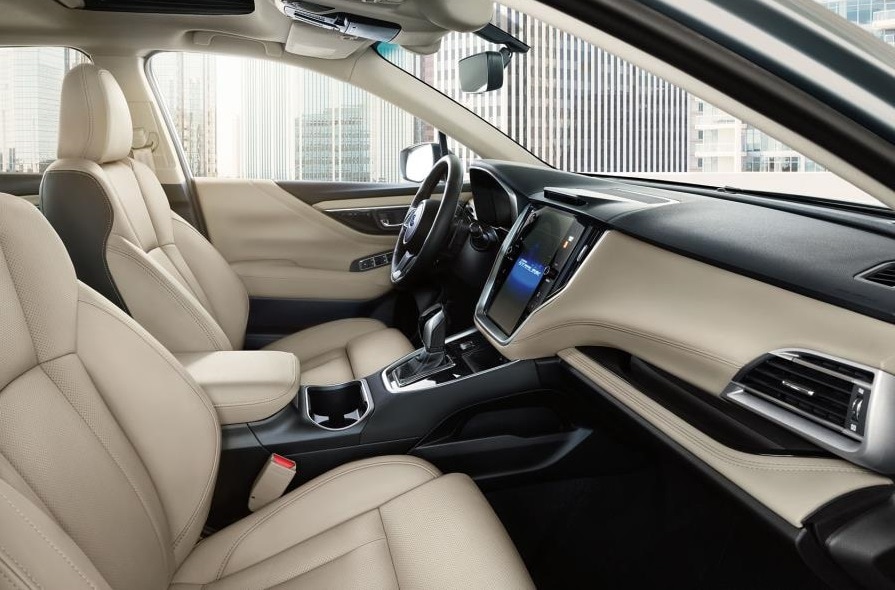 2022 Subaru Legacy Exterior and Interior
For 2022 legacy showcases a powerful exterior design when compared to the other mundane midsize sedans. Its athletic and sporty design cues can be found from the front to the back; its wider stance and lower centre of gravity provide drivers with a more dynamic experience. Its strong character is highlighted by the Hawkeye headlights, aluminum alloy wheels, cutting-edge aerodynamics, LED lighting, and so much more.
Take a step inside and experience what others love about the Subaru Legacy. The design of the interior offers more space, more luxury, and more comfort. The design is more than just functional; it is quiet and offers more amenities, higher-grade materials, and unique design cues than other vehicles in the segment. Some of the fantastic features you can find inside the Legacy include an 11.6-inch infotainment system, media hub connectivity, multi-information display, dual-zone automatic climate control, wireless phone charging, and more.
2022 Kia K5 Exterior and Interior
The exterior of the Kia K5 is considered revolutionary. It features a new front end, a straight side profile, and new rear tail lights. However, when compared to the Subaru Legacy, it doesn't quite have the muscular stance.
Journalists have praised the interior for how it looks. The layout is straightforward, and the cabin offers unique materials like wood trim. There is plenty of room for luggage and storage space throughout the cabin well passengers or find headroom and legroom in both rows true.
If you have any more questions or need more information on how to get behind the wheel of a 2022 Subaru Legacy, please don't hesitate to contact us, and I'll be more than happy to help.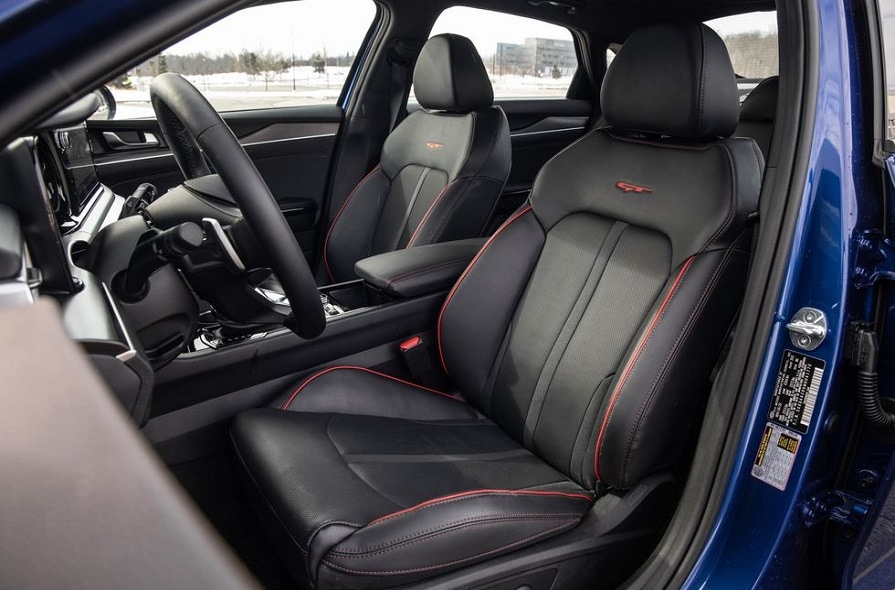 2022 Subaru Legacy Review-Performance
The 7th generation of the Subaru Legacy is ready to take on any of the competition. For 2022 the Legacy is the only competitor willing to pair its legendary all-wheel-drive system with an exhilarating 2.4 litre turbocharged boxer engine. It can produce 260 horsepower and 277 lb-ft of torque. This fantastic engine is paired to a continuously variable transmission that will not only put power to the road but also provide exceptional fuel efficiency.
2022 Kia K5 Review-Performance
The majority of K5's will come equipped with a 1.6 litre turbocharged four-cylinder engine. This power plant produces 180 horsepower and is paired with an eight-speed automatic transmission. Car and Driver how stated that this engine is less impressive at highway speeds. The optional motor is featured in the GT model; a 2.5 litre turbocharged four-cylinder pushes out 290 horsepower and comes with a dual-clutch 8-speed transmission.
2022 Subaru Legacy in Dieppe, New Brunswick