Steele Advantage Financing | Online Approvals Moncton

Steele Advantage Financing
When going through the car buying process, there is a lot of excitement that the buyer experiences. The feeling of getting a new car brings joy to anybody, but after the selection of the vehicle, paying for it brings a little balance to the outpouring of joy. The purchase price of a car is essential, but negotiating the best terms is vital. When seeking financing, it's important to find a partner that offers transparency, customized funding terms, access to the best lenders, and the ability to get pre-approved in minutes. At Subaru of Moncton, we're proud to offer Steele Advantage Financing to all of our valued customers in Dieppe, Moncton, Shediac, Bathurst, Amherst, Riverview and throughout the Maritime provinces. Let's take a moment to review the benefits of Steele Advantage Financing and what we can do to serve you.
Why Choose Steele Advantage Financing?
Financing your car with Steele Advantage Financing provides you with the confidence in knowing that we are the leading Subaru dealer in Dieppe, New Brunswick. Many buyers love the idea of not only outlining terms for their purchase but also paying for the car on the spot. There is no need to shop around individually because Steele Advantage Financing will do the work for you. The borrowing process is streamlined at our dealership and offers you additional incentives to purchase on-site.
A Transparent Process Tailored to Suit Your Needs
With Steele Advantage Financing you not only have the option of purchasing your next vehicle but you can also trade-in your current vehicle and get a return of your investment towards the purchase of your new car. Transparency is important to us. That's why our online trade-in tool offers a comprehensive search of all vehicles in the Maritime provinces and throughout Canada to get you top dollar for your trade and ensure that your monthly payments will meet your budget. In addition to this, with Steele Advantage Financing, our expert representative will discuss the strengths and weaknesses of the various financing options available to the car buyer line-by-line, if necessary. Taking the time to explain the best financing agreements ensures a transparent process and ensures you have peace of mind and feel empowered to make the right choice.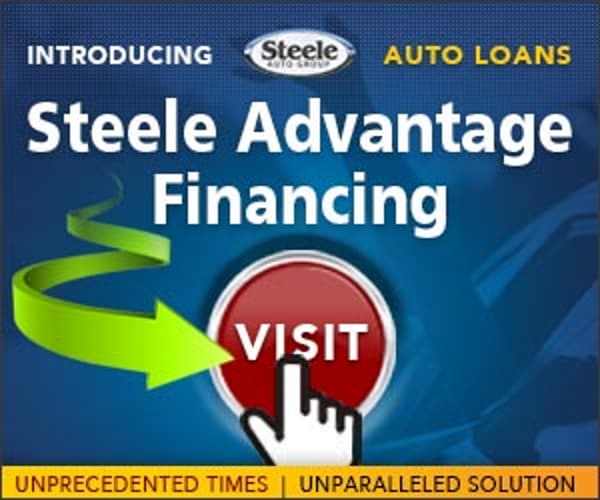 Contact Us Today
* Indicates a required field
Steele Advantage Financing has access to all the best lenders, largest financial institutions in Canada including Banks and Loan Companies
With Steele Advantage Financing, you have the added benefit of knowing we have relationships with all of the biggest and best lending institutions in Canada. There are many incentives to buy when weighing your auto loan financing options in Moncton. The financial associations are not limited to banks and loan companies but also smaller institutions. The wide array of financial institutions is to qualify as many buyers as possible. Each buyer's financial situation is different; as such our financing solutions are tailored to meet your needs. Regardless of your credit score and credit history, we'll find you the right loan to ensure your satisfaction.
Hassle-Free Approval Process
If you want the best financing terms and access to the best lending institutions, Steele Advantage Financing will get you the best deal. To ensure that you are satisfied with your experience, first, check your credit and be knowledgeable about your credit score and income-and-debt ratio. Second, determine a comfortable monthly payment and how long you are satisfied with the monthly debt. Third, be sure to complete our secure online finance application. Fourth, select a vehicle that meets your pre-approval status combined with your predetermined ability to pay. Fifth, finalize the deal with Steele Advantage Financing. Sixth, drive your new car off of the lot. Steele Advantage Finance makes the experience an easy and streamlined process so you can enjoy the more important things in life.
Ready to Get Pre-Approved Today?
If you are looking for a car, Subaru of Moncton carries the latest New Subaru vehicles and we also have quality Pre-Owned Vehicles readily available online or in our showroom. Our valued customers are often telling us how satisfied they are with Steele Advantage Financing and enjoy the easy approval process. As always, be sure to contact us if you require assistance or have any questions about how we can further assist you.